Find a Speaker
Learning from the experts...
PMP authors can share insights with your colleagues and students on topics ranging from disruptive technology and innovation, to strenghtening your relationship with an ever-increasingly diverse customer base and workforce.
Here are a few names to keep in mind: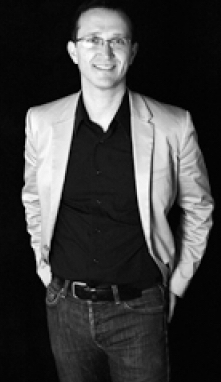 Joe Kutchera is the author of Latino Link: Building Brands Online with Hispanic Communities and Content
Joe's speaking subjects include:
-- Hispanic/Latin American Marketing
-- Content Strategy and Digital Storytelling
-- Social Media Listening: What are consumers saying about your brand?
-- How to write, edit and promote you book via blogs and social media
-- Digital Marketing Strategy in 5 Steps – Success stories from his book (in Spanish) "E-X-I-T-O: Su Estrategia de Marketing Digital en 5 Pasos"
-- Personal brand building

-- The history of commercial fishing on Lake Michigan, based on his third book
Joe is based in Richmond, Virginia.
Watch Joe's presentation at Authors@Google
Dave Knox is the author of Predicting the Turn: The High Stakes Game of Business Between Startups and Blue Chips
Dave's speaking subjects include:
-- Disruptive technology and innovation
-- Entrepreneurship and venture investing
Dave is based in Cincinnati, Ohio.
Watch Dave's presentation at SXSW